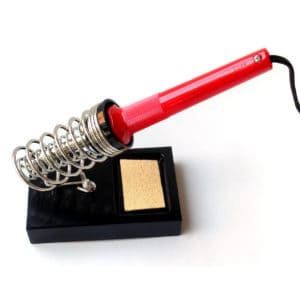 The only soldering tools you really need to get started with soldering are a soldering iron and some solder wire. If you just want to get started, that's what I recommend you get.
Even though you can do a lot with just a soldering iron, getting a few extra tools might things easier.
In this articles I'll show you what the basic soldering tools are.