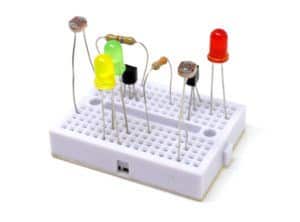 Do you have a circuit that doesn't work?
Do you feel you've done everything you could? You've reconnected the circuit 100 times, and it still doesn't work?
You've put in so much effort, but still no reward…
How does that feel? Are you starting to feel like building electronic circuits might not be for you?
Don't worry, I've been there.
And I have the solution for you.
The solution is being smart. It's by not giving in to the feeling of giving up, or the feeling of trying to work harder.
I started out writing this for myself as a reminder for next time. But then I figured, hey – maybe more people could benefit from this.