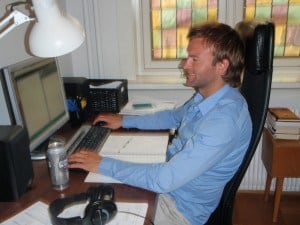 I received comment number 1000 on my blog today!
To be honest, I've received around 67000 comments in total.
66000 spam comments.
1000 real ones.

What I would do without my spam-filter, I have no idea.
I do try to answer all questions in the comments…
…but I'm not perfect, and I do miss some comments now and then.
Here's my top pick for this week. Leave your questions or comments in the comment field below:
The simple guide to learning electronics for beginners
https://www.build-electronic-circuits.com/electronics-for-beginners/
How to design your own schematics from scratch
https://www.build-electronic-circuits.com/circuit-design-from-scratch/
How to make a light detector
https://www.build-electronic-circuits.com/ldr-circuit-diagram/
DIY Weather Station with Intel Galileo
https://www.build-electronic-circuits.com/diy-weather-station/
Keep on Soldering!
Oyvind
Do you want to build cool things like blinking lights, sirens, musical instrument and much more? Check out my eBook "Getting Started with Electronics" with step-by-step instructions. You'll be building things in no time, even if you have no experience from before:
https://www.build-electronic-circuits.com/products/ebook-2nd-edition