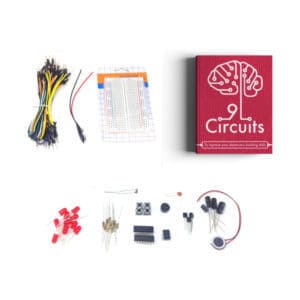 I've just added the option of shipping of 9 Circuit kits anywhere in the world.
9 Circuits is my practical eBook with nine fun projects for practicing circuit building.
And it comes with a kit.
For a long time, I did not have an option to ship to Africa, South America and many parts of Asia. The reason was that I didn't find a cheap option for shipping to these places.

I still haven't found a cheap option.
But I've found a reliable and fast option. So, it's now possible to order 9 Circuits anywhere in the world.
I've received many emails from readers in Africa especially, who are interested in this.
I know that the price for shipping is still a bit too high for many of my African friends. But at least now there is an option. And with time, I hope to figure out a way to make it more affordable.
You can learn more about 9 Circuits here:
https://ohmify.com/get9circuits/
Keep On Soldering!
Oyvind @ build-electronic-circuits.com