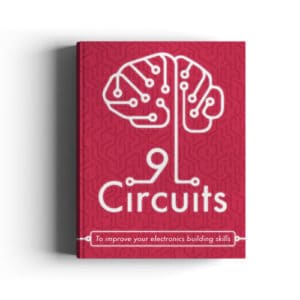 Printing books is a bit complicated.
I started the process once for one of my books but gave up.
That's why I've focused on eBooks.
But last year I published Electronics For Kids in print:
https://www.build-electronic-circuits.com/electronics-for-kids/
The trick to making it happen was to join forces with a publisher.

And now I just made a deal with No Starch Press again to also release 9 Circuits in print!
There are many steps in the process, so I can't tell for sure when it's going to be available.
But I sure do hope it's ready within a couple of months.
Until then, the eBook (in PDF format) is still available from here:
https://ohmify.com/get9circuits/
Keep On Soldering!
Oyvind @ build-electronic-circuits.com