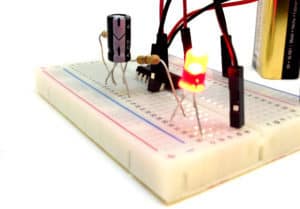 After I launched my new eBook 9 Circuits, Warren made me aware of a typo.
In project 5, The Blinking LED, I wrote that the IC has 16 pins.
But it has only 14.
The error was also in the circuit diagram, and that made it confusing.

Anyway, I've updated the eBook to correct it.
If you've already bought the book, you can download the updated version by using the link from your order email.
If you haven't bought it, but are interested, then learn all about it here: https://ohmify.com/get9circuits/
For each project in the book, you'll find a resource page.
Use this if you get stuck, if you find a typo, or if there's something you don't understand.
I hope there's no more confusing typo's like that, but let me know if there is and I'll update the book again.
Keep On Soldering!
Oyvind