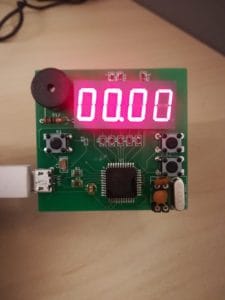 "Beeeeep!"
That's the sound we were surrounded by all night.
About a month ago, I did a workshop in Oslo together with two very skilled electronics enthusiasts.
I thought it was a good idea to program all the chips with a beeper-example program.
So when people had soldered their circuit, they would know if it worked.
Oh yes, the beeper worked!
It was beeping all night for two hours straight.
Next time, I'll choose something less noisy.
But since then, I've been itching to do another online class.
I've been working hard for several weeks now, but it is finally coming together. And I have decided to open the enrollment on Wednesday.
There will be beeps.
There will be blinks.
And there will be a lot more.
I'll be more specific next week.
Until then…
Keep On Soldering!
Oyvind @ build-electronic-circuits.com