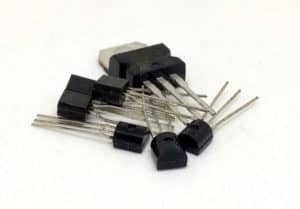 There I was, a 20-year-old electronics student, not understanding how the transistor worked.
It's a bit embarrassing to admit that it took me so long.
The story starts back in my first year at University.
I had played around with electronics since I was 14, and I was able to build circuits.
But I didn't understand how most of them worked.
Now, I was in one of my first lectures at the University and the professor was explaining how electrons moved through the transistor.
This continued for many lectures.
I had no idea what he was talking about.
In my head I knew that you needed a closed loop to get a circuit to work:
A path between plus and minus on the battery.
But I could not see how that related to the three legs of the transistor.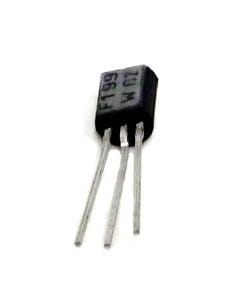 And there was no way that I was going to admit that by asking "stupid" questions in front of the whole class.
So I kept silent while listening to the professor going on and on about "n-doped and p-doped semiconducting materials".
The transistor must be really hard to understand, I thought to myself. Maybe this is not for me?
Fast forward a few weeks/months.
I don't remember how long it took, but one day I was looking at some examples, and it all clicked.
I finally understood how it worked!
It was a moment of mixed feelings.
But because when I finally got it, I realized it was very simple.
One part of me said "Great! Now I get it."
But the other part of me said: "Why didn't someone just tell me this from the start!?"
It was so easy!
I've never really had any desire to be a teacher.
But the feeling of not understanding something as important as the transistor for such a long time, then learning that it's actually really easy – that frustrated me.
And it started giving me this urge to inform people about this.
To let them know that it's not that hard.
Fast forward a few years and I started writing books, articles, and videos.
With the intention of informing people about the things in electronics that I realized was actually pretty easy.
Because I wanted more people to build cool things with electronics.
Ohmify is my most up-to-date resource where I teach electronics.
It's a membership-site with courses that teach you what you need to be able to build your own things with electronics.
Learn more about Ohmify here:
https://ohmify.com/join
And I'm constantly working on improving it.
I actually just got a research grant from the Norwegian government to further develop Ohmify into something better and bigger.
But more on that in another email.
Keep On Soldering!
Oyvind @ build-electronic-circuits.com