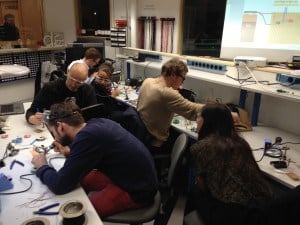 Are you're waiting for inspiration to learn electronics?
Here's some anti-inspiration.
I read this quote a few weeks back, but I totally forgot who wrote it.
And I don't remember the exact words.
But I remember the message. It was:
"I don't believe in inspiration. Inspiration is for amateurs. The rest of us just sit down and do the work."
Also, in the gym I'm currently at, there's a similar quote by Michael Jordan:
"I've always believed that if you put in the work, the results will follow"
Those two really resonated with me today.
Are you putting in the work?
There are many ways to "put in the work".
One is by building the circuits in 9 Circuits:
https://ohmify.com/get9circuits/
Keep On Soldering!
Oyvind @ build-electronic-circuits.com