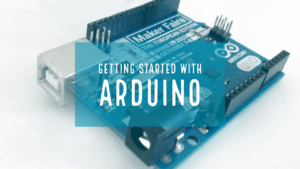 It was about ten years ago that I first heard about it.
.."the Arduino".
In the beginning, I wasn't sure what to make of it.
It was so easy to use.
Is it just a toy?
Since then, I've come to love the Arduino.
Arduino is a board with a microcontroller that you can easily program to do awesome stuff.
But I don't just teach how to use it.
I also use it in my professional life – because it's really awesome for making prototypes fast.
Or to test out ideas.
In the past, I have done many workshops and courses on the Arduino.
So I decided today to release a four-course bundle to learn Arduino.
Get 25% off full price by using the code TWENTYFIVEOFF (valid until the end of April):
https://learn.ohmify.com/p/getting-started-with-arduino-bundle/?product_id=612624&coupon_code=TWENTYFIVEOFF
Keep On Soldering!
Oyvind @ build-electronic-circuits.com
PS! Not sure what Arduino really is? Check out this article:
https://www.build-electronic-circuits.com/what-is-arduino/