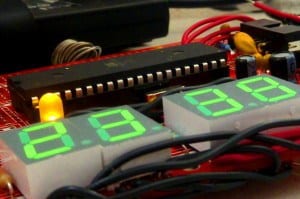 Hans is a 35-year-old guy who loves to learn about how things work. He has no previous experience with electronics, but now he wants to learn.
He learns about the transistor, the resistor, and the capacitor. And he feels he understands them, at least at a basic level.
But when he thinks about his dream project – an RFID-activated door for his cat – he has no idea how to do it. He figures he has to understand these components even better before he can move on.
So he keeps reading about them.