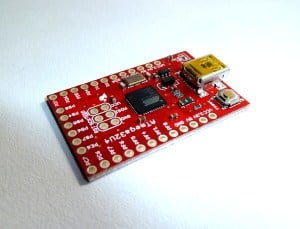 Using a microcontroller board is a simple way to get started using microcontrollers in your projects. You will get a development board with a microcontroller and all the components needed to make it work.
This means you can focus on your idea instead of the details around setting up a microcontroller circuit.
And usually the schematic diagram is provided so that you can easily incorporate the microcontroller in your own circuit later on.
I often use a microcontroller board when I want to test a new microcontroller. Or when I want to make a prototype.
I wanted to write a little bit about some of the boards I have used.