Hey there,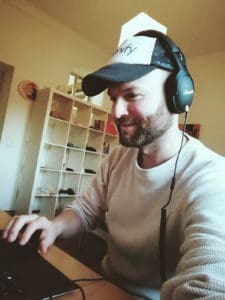 This is Oyvind checking in from Valencia in Spain.
In the last few weeks, I've been busy recording podcasts, designing circuits, and creating electronics courses for Ohmify.
If I were to summarize my last few weeks in three words, they would be:
Bluetooth, transistors, and buck-converters.
I feel very lucky, and very nerdy, for being able to fill my time with these things.
For those of you who are members of Ohmify, you've already seen some of the courses I've published over the last weeks. And there is much more to come. I have several half-finished courses (and a million ideas for new courses) that are on the way.
If you're not a member, you can join us here: https://ohmify.com/join/
I'm also working on a new podcast with my pal Elias Bakken. But I'm going to wait a bit more before saying too much about it, as it is a very unpolished project. We have no idea what we're doing yet. And I want the first episode you hear to give a lot of value. Hopefully, the next episode will be "the one".
And by the way, my Youtube channel just reached 10.000 subscribers!
I upload videos from my electronics-related travels (Berlin, China, Colombia, Florida) – and lessons on how different things in electronics work.
Check it out here:
https://youtube.com/c/build-electronic-circuits
Keep On Soldering!
Oyvind @ build-electronic-circuits.com