[su_box title="Order Confirmation" box_color="#def6dc" title_color="#333333″]
Thanks [urlparam param="buyer_first_name"/]!
Your download is ready for you. Please allow 10 to 15 minutes for the email with access instructions to arrive in your inbox.
But don't start the course until you've read the message below.
Note: If you just want to get started with the course and you don't want to wait for the email, you can copy and paste this link into a new browser window:
[urlparam param="download_url" default="Sent by email" /]
[/su_box]
Thanks! The Ultimate Guide To Basic Electronics is on its way
Within 10-15 minutes, you'll be in the possession of a mini-course that will teach you the very basics of electronics. I advice you to go through the course right away.
But this is just the start.
With the content from this course fresh in mind, you're in a great position to start building circuits and learn more. I always encourage learners to build as many circuits as they can.
It's fun, and it's the best way to learn.
But you might have questions now. And the next step might not be clear to you. Maybe it's something specific you want to learn. Maybe it's a project you need help with.
This is where Ohmify comes in: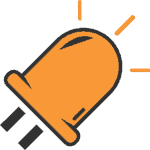 Introducing Ohmify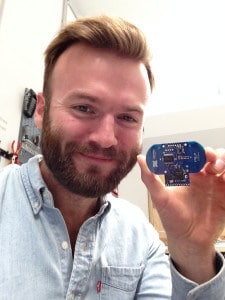 Ohmify is an exclusive club for electronics learners who want to build their own inventions with electronics.
Say goodbye to feeling stuck, and instead start making real progress with your electronics interest.
You'll get:
Over 20 fun and exciting electronics courses, with more courses added continuously, so that you learn electronics easily
Access to an exclusive discussion forum with Oyvind and other electronics enthusiasts, so that you can get help with your projects, ask questions about the courses and make friends from all over the world
Specially designed Roadmaps that show you exactly which course you need to take next, based on where you are now
[su_spacer size="30″]
[su_button url="http://ohmify.com/bonus-month" style="flat" size="9″]Click Here To Upgrade To Ohmify For Only $1[/su_button]
[su_spacer size="20″]