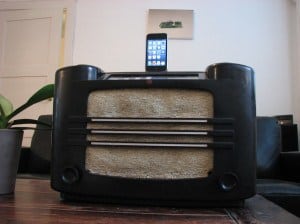 Music is powerful stuff.
For me, it helps to boost creativity, productivity and enjoyment.
There are some days when I just want to go into my workshop, put on my favorite music and enjoy myself.
I don't worry about anything.
I just build something fun and enjoy the process while listening to my favorite tunes.
Then there are times when I need to get stuff done. Maybe I want to show off my product at a local show-and-tell event. Or maybe I promised to build something for someone, and need to get it done within a deadline.
These times, I am a bit more selective with my music. I choose something that prepares me for battle.
It could be the song from the movie "Rocky", «Survivor – Eye of the tiger»
Or «Jorge Quintero – 300 Violin Orchestra»
When I hear these songs, I get into a super-focused mode, and just get things done. No messing around.
Sometimes I need to calm down.
And that is what the third type of music I like to listen to does. It is the type of music that makes me relax.
I go into the calming-down-mode.
This could be a relaxing classical music. Sometimes a new age type of music.
Or just some nature sounds.
I like to use this type of music when I have been super focused for a long time, and just needs to relax for a bit.
Or when I want to call upon my creativity.
There is no music in my ebook. But at least it will get you started building some simple circuits like blinking light and a siren:
https://www.build-electronic-circuits.com/products/ebook-2nd-edition/

Keep on Soldering!
Oyvind