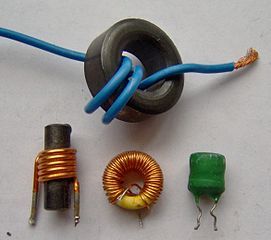 Here's something a bit easier than the motor from the last email.
A simple way to build your own electromagnet!
…which is pretty cool:
1. Take some insulated wire.

2. Wind it around a screw, maybe about 50 times.
3. Connect a big 1.5 V flash-light battery
Place it over some small metallic objects to test it.
Here's an image:
https://www.build-electronic-circuits.com/wp-content/uploads/2015/06/IMG_2749.jpg
Note: Not all metals are magnetic. For example copper coins won't be attracted to the magnet.
Keep on Soldering!
Oyvind
PS! Want to learn electronics from scratch? Check out my eBook "Getting Started With Electronics":
https://www.build-electronic-circuits.com/products/ebook-2nd-edition