How about giving self-built Christmas presents this year?
That's what Robert will do.
He created three beautiful speakers for his kids: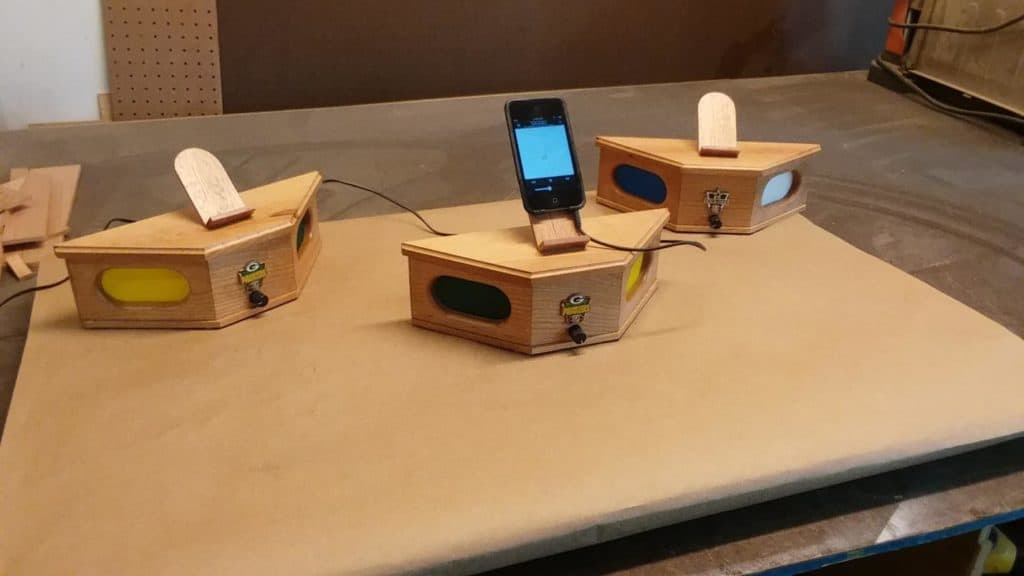 I was curious, so I replied:
Hey Robert, Wow, those are beautiful. I'm sure your kids are going to love that. Did you build it with the TEA2025 chip?
And, turns out he did:
Thanks, I'm hoping they will. Yep used the 2025 chip and still have a lot left, got a good deal on them. With the speakers set at 45 degrees really gives it a good sound. Owe it all to you for the inspiration
The circuit required to build speakers like this is one of the easier amplifiers you can build. And I've written about it before:
https://www.build-electronic-circuits.com/amplifier-circuit-diagram/
These days, the TEA2025 chip is getting harder and harder to get your hands on.
Another chip you can use that is easier to find, is the LM386. Which I've created an Ohmify course for:
Build Your Own Music Amplifier
Keep On Soldering!
Oyvind @ build-electronic-circuits.com