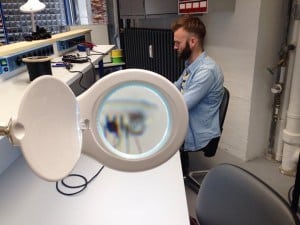 I'm sitting in Norway with an aching back.
I've been sitting hunched over a computer for the last few weeks, with little social contact.
Now I need some fresh air, so I'm just gonna put it out there:
My new course Build Your Own Robot is ready!
And you can get it here:
https://learn.ohmify.com/p/build-your-first-robot
You'll learn how to build your first robot.
…and it includes easy to follow step-by-step instructions with video, images and text – so that you'll see exactly what you need to do and how to do it, and be 100% confident that you do it correctly.
Keep on Soldering!
Oyvind
PS! I'll tell you more about it in the following days, so that you can make an informed decision whether it's for you.