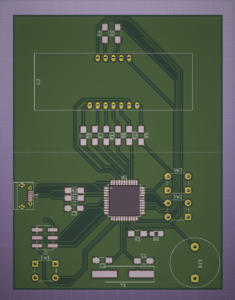 This week I'm in Sweden.
I'm recording a new course on how to build a kitchen timer.
The idea came to me as my old kitchen timer broke.
And I thought it would be a good idea to make a course where you'd build something that you can use in your daily life.

A kitchen timer can be built in different ways, but I decided to use a microcontroller.
This way, you have a base design for a microcontroller.
…and easily redesign it for other projects.
It's really fun to be creating courses again.
The kitchen timer design is now done using the newly released Kicad 5.
But I still need to order some boards, solder it up, create some software and make sure everything works as expected.
Soon, you'll see it in the list of courses included with Ohmify:
https://learn.ohmify.com/courses
Not a member yet?
Join the club here:
https://ohmify.com/join/
Keep On Soldering!
Oyvind @ build-electronic-circuits.com