Can you believe it? I actually forgot to post that my new book was released on my blog! I was just so busy getting everything ready, and now three weeks later I realized it. Well actually, I didn't realize it – a friend pointed it out =)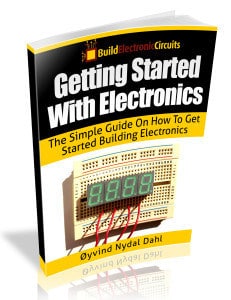 Anyway, it's a book to help complete beginners getting started with electronics. It's a straight-to-the point and practical book that doesn't take ages to read. The focus is on doing and to help people get started BUILDING circuits.
Click here and find out more.