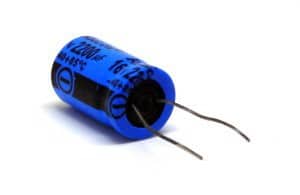 No way!
That was my first reaction when I started researching this.
The editor of Tek.no, which is the biggest tech-channel in Norway, asked me if I could write an article where I explained what supercapacitors are and what they can do.
I knew about the concept – supercapacitors are capacitors with a lot of capacitance – but I had never really looked into the current state of the technology.
Until now…
So I started doing research.
And I found some amazing things! Supercapacitors are starting to get a loooooot of capacity. They are starting to approach supercaps that can be used in cars and buses. Actually some buses in China are already using supercapacitors (combined with gas though).
But something even more interesting (in my opinion)…
…is that some companies are working on using supercaps instead of batteries in cellphones – and thereby making it possible to charge a phone in only 30 seconds:
The circuitry for making "batteries" from supercapacitor is a bit complex though. I haven't studied it in detail, but had a quick look at some circuit diagrams.
So as you can see, there is a lot of cool stuff you can build with electronics.
Here is the step-by-step process to get started building things like blinking lights, sirens and music players:
https://www.build-electronic-circuits.com/products/ebook-2nd-edition/
Keep on Soldering!
Oyvind