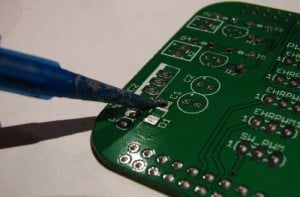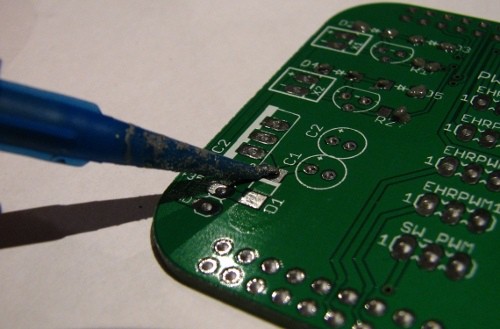 It's an interesting question.
Because you often have a roll of solder for many years.
…and last week, I had an experience.
I did some research. And it seems like normal solder wire does not really go bad. But the rosin core inside of it might.
This means that for soldering larger solder joints, you won't have any problems with old solder wire. But for more precision soldering, it might be a bit more difficult.
But last week, I soldered a circuit board. It had some chips with very small pads.
So I used a reflow oven.
To use a reflow oven, you apply solder paste to the pads, and place the component onto the pads. And you bake it in an oven.
The solder paste was about two months old. On the packaging, it said that it must be stored in a refrigerator.
This particular box of solder paste had been stored in room temperature for the entire two months.
I assumed it was not a big deal, and used it.
It was difficult to apply to the board. But I just thought it would correct itself in the baking process (one of the advantages of reflow soldering).
Unfortunately, it didn't.
I got a lot of solder errors.
So I will have to spend this week fixing all the errors.
The moral of the story – solder can go bad, but usually not a problem if you solder big joints with lots of room.
To get started soldering and building circuits, get yourself some fresh solder and my eBook «Getting Started With Electronics»:
https://www.build-electronic-circuits.com/products/ebook-2nd-edition/

Keep on Soldering!
Oyvind