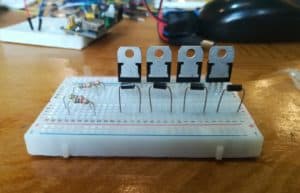 An H-bridge is a simple circuit that lets you control a DC motor to go backward or forward.
You normally use it with a microcontroller, such as an Arduino, to control motors.
When you can control two motors to go either forward or backward – you can build yourself a robot!