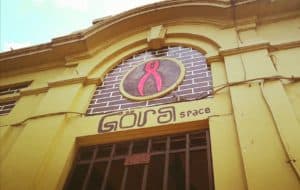 It was sunny and hot.
I was wearing a backpack and I could feel the sweat building up on my back.
But I had to walk fast.
Because I was late.
And because the locals had told me to be careful in the center.
I had emailed with Thomas, the founder of the makerspace Göra, before coming here.
We had discussed electronics workshops but decided that it would be better to meet in person to figure out the details.
I did not know what to expect.
Across the street, I saw it.