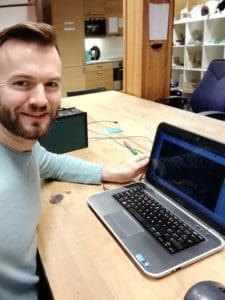 Texas Instruments sponsored me to do a challenge and write this post.
What would it be like to not have access to power plugs?
That's what Texas Instruments challenged me to try.
They've built some really nice resources that you can use in your next power supply design, and now they want to spread the word: www.ti.com/power
In the challenge, I could not use any device that was plugged in for a whole day.
So, to prepare for the day, I charged up my two most important devices: My mobile phone and my laptop.
At 6.30 my alarm clock wakes me up. (It's an app on my phone, so it's allowed ;) )