This happened yesterday: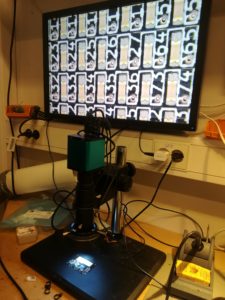 My friend Elias and I built a new circuit.
It's a little gadget with 90 LEDs that form a display.
You can connect it through USB to program the display to do fun things.
We've built one before, but this was a new version with a new microcontroller.
Now we had soldered the circuit.
[Read more…]

about It can't be your fault, right?