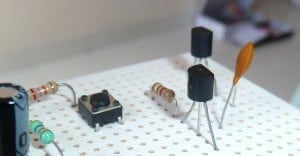 When I was in the basement of the house I grew up in and played around with electronics, the transistor was mysterious to me.
In the pictures of the circuits I wanted to build – I saw these weird names like BC546 or 2N2222.
And when a schematic told me to use the BC546, I used that one. I didn't dare to try anything else.
It took me a while to understand how to pick a transistor. I'm still no master, but I know a few essential things that help me in deciding.
[Read more…] about This could come in handy