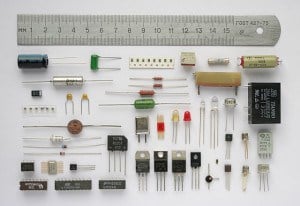 Let us say you want to blink a light.
Is it cheating to use a microcontroller?
Hmmm…
It depends.
If you want to learn how to do it without a microcontroller, yes then it would be cheating. But if your goal is to make a light blink, then no.
I use microcontrollers a lot.
Often, because my goal is to achieve a specific function. And my brain works much better with programming-thinking.
But sometimes it's fun to build things without microcontrollers too. I remember building an FM transmitter using only basic components. I could talk into the microphone and hear it on my radio. That was incredibly fun!
So it's not cheating. Unless your goal is to do it using basic components.
Are you ready to start building some circuits yourself? Then my eBook «Getting Started With Electronics» is for you. Learn more here:
https://www.build-electronic-circuits.com/products/getting-started-with-electronics
Keep on Soldering!
Oyvind