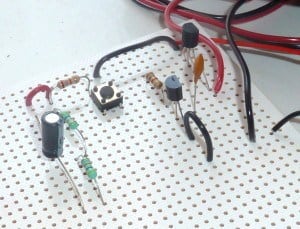 I've gotten some comments about this..
And I realized that I haven't made it clear.
But there is a component kit available for my eBook "Getting Started With Electronics".
It's sold by Jameco here:

http://bit.ly/1IvXZoI
It includes all the components you need to build all the projects in the book.
And you'll find more info about the eBook here:
https://www.build-electronic-circuits.com/products/ebook-2nd-edition
Keep On Soldering
Oyvind