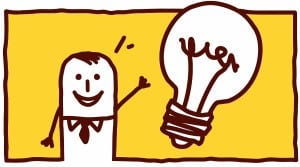 Brr….
I woke up in a freezing room today.
But it's a new year, and I am excited to see what it has to offer. So, I got myself out of the bed. And I am now ready to take on the world =)
One topic that I thought could be interesting for those who are complete newbies, is why the computer makes sound.
When I was younger I thought about this. Especially when the computer was working hard, it made this clicking sounds. As far as I knew, electronics didn't have any moving parts, so – how could it make sounds?
What I didn't know at the time, was how a hard drive is made.
A hard drive is made up of a spinning magnetic disc, and an arm that goes back and forth to read and write data on the disc. And this makes a clicking sound.
These days, we also have the Solid State Disc (SSD) which does not contain any moving parts. But still, I think the old disc type is the most common.
I hope you have had a good start on the new year, and are ready to build some interesting things this year!
If you need a jump start into building electronics, you can check out my eBook «Getting Started With Electronics»:
https://www.build-electronic-circuits.com/products/getting-started-with-electronics

Keep on Soldering!
Oyvind