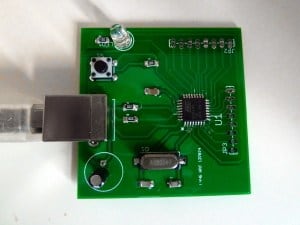 Hey,
A few weeks back I did a live version of Build Your Own Electronic Gadgets in Berlin.
I asked two of the participants how they'd experienced it.
Here is what they said:
"When I first read about the course I was really excited about it. I had built a little automated door opener and motion controlled light switch with a raspberry pi and some sensors before. It works, but I always had to either call my friend who studied electronics or read through numerous blogs in order to get the things work together. In the end I still didn't have a clue how it actually works. That bothered me. After finishing Oyvind's course, I finally understand what's happening inside and why there had to be another resistor and so on. I will definitely attend the next course!"
Tino Nitze, Programmer
"I love beautiful product design and have built things since I was a kid. But I had no idea how to build the cool stuff: electronics that are connect to the internet. In Oyvind's course I learned how to close that gap. He showed me the basics about circuits and how to manufacture electronic gadget professionally. From now on my couch is on Twitter, and my jacket knows about the weather in Iceland!"
Philipp Busse, Father and User Experience professional
I've put together a video with some examples of the things we will build in the course.
It's about half-way down this page:
But remember:
Build Your Own Electronic Gadgets closes tomorrow, March 29th at 11:59pm Pacific.
I don't know when it will reopen. But I'm probably going to raise the price. So now's a good time to decide whether or not BYOEG is a good fit for you.
If you think it's time to invest in yourself.
Enroll in Build Your Own Electronic Gadgets today.
Keep on Soldering!
Oyvind
PS! If you have any questions, just shoot me an email.