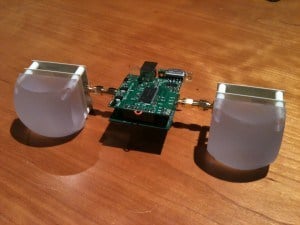 The weekend went by so fast!
Unfortunately I didn't get as much done on my project as I wanted. But things doesn't always go as planned, so it's okay.
But I got some emails from my readers.
And there are many cool projects going on around the world =)
Here are some projects that people are working on:
* Mark is hacking a tennis ball machine to be able to control it remotely
* Dan-Alexandru is working on a custom RC car that is self-driving and WiFi-controlled
* Kelly is building a beverage vending machine
* Christian is building an FM radio
* Julio Cesar is sending an unmanned aircraft into the stratosphere!
And I really loved this comment from Julio Cesar:
«I would like to say that you were kind of an enabler to this project, because I learned how to make my pcbs and some important electronics stuff with you, in your courses. So thank you, even from across the Atlantic, you are a part of it!»
Thanks a lot man! That makes me really happy to hear =)
For those who want to get started building things – check out my eBook «Getting Started With Electronics»:
https://www.build-electronic-circuits.com/products/ebook-2nd-edition/
Keep on Soldering!
Oyvind