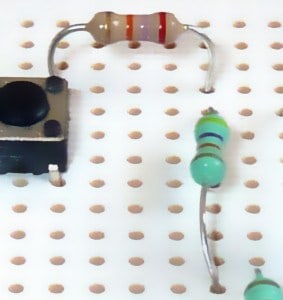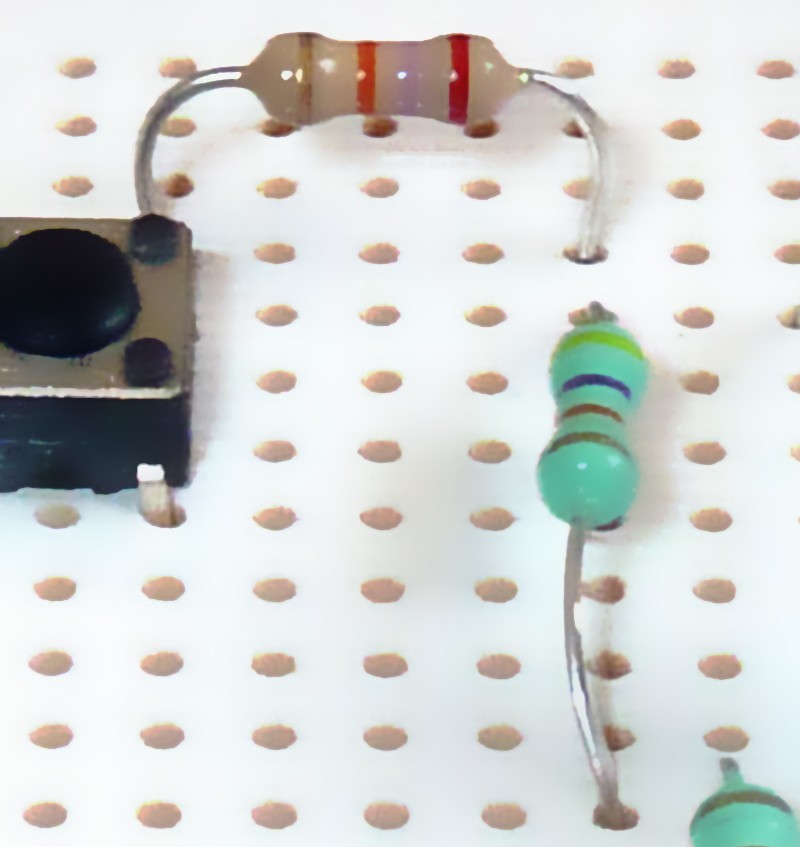 There is one mistake that many people make.
I also did it in the beginning.
Until you have sorted this out, you will have a hard time understanding circuits.
Every week I get a comment on one of my articles or an email with a question from someone who is making this mistake.
It's about the resistor.

The resistor "resists" current. Which means it reduces the current.
So many beginners think:
"Aha, there's a resistor in the circuit, that must mean the current is lower after the resistor."
But that's *not* the case.
This thinking is causing a lot of confusion about the resistor being in front of or after the LED for example.
Here's the deal:
The current is *the same* before and after the resistor.
The resistor reduces the current, but not in a "in front of and after the resistor" type-of-way.
But a circuit with the resistor will have less current flowing than a circuit without the resistor.
If you want to look at this more in detail, check out Kirchhoff's law of current, about halfway down on this page:
https://www.build-electronic-circuits.com/kirchhoffs-law/
This is also a vital part of my online training program Ohmify that I recently updated. If you are curious about it, I recommend you check out the courses that are included. Many of them have free preview lessons that you can look at:
https://learn.ohmify.com/courses
If you decide you want to sign up, you can do that here:
Now, it's time to wrap it up for the weekend.
Keep On Soldering!
Oyvind @ build-electronic-circuits.com