Have you ever asked yourself: Why is that component placed there in the circuit?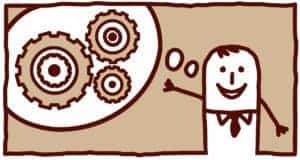 Would you like to just intuitively know?
And I don't mean having just memorized the answer.
But on a much deeper, intuitive level where you just know because you understand it.
How do you get to a place where you intuitively understand a circuit?
It comes down to practice.
With theory, you learn how things "should" work.
And it's a lot of memorization.
But the way to understand circuits on a deeper level in such a way that you can build your own – and fix broken ones – is through practice.
You build a circuit, and it doesn't work.
Next, you go through the "But it should work according to the theory!" phase.
Then, you blame the manufacturer of the components.
But after a while, you start thinking constructively.
You visualize in your mind how you think it "should" be.
And you start thinking about why it's not like that.
"Did I misunderstand that part?"
"Could it be that X, Y, Z depends on something else?"
You start thinking about it.
You start investigating.
You ask people.
Maybe you simulate just that tiny part of the circuit.
And finally, you get it.
"Aha!"
Either it was like you thought originally, and the problem lies somewhere else.
Or you had a misconception about that part, and now you know how it really works.
No matter what it was, you've been through an important thought-process.
Now you know this from experience.
You don't need to memorize it. Because you've experienced it. So you automatically remember.
Going through this process many times is what it takes to understand circuits on a deep "intuitive" level.
And the only way is to practice.
Build lots of circuits.
And when they don't work (this will happen many times, believe me) – figure out why it doesn't work.
Do you know someone who could benefit from this?
Ohmify gives you access to project plans (robot, music amplifier, USB charger +++) that you can practice with.
But also courses where you learn the basics of electronics and practical skills like soldering.
You now can purchase a gift card for one-year access to Ohmify.
The receiver will also get a starter component kit shipped to his/her doorstep. And two ebooks to get started with electronics.
Use the following link to learn more:
https://ohmify.com/xmas-bundle/
In the checkout process, you can decide how and when the gift card should be delivered.
Keep On Soldering!
Oyvind @ build-electronic-circuits.com