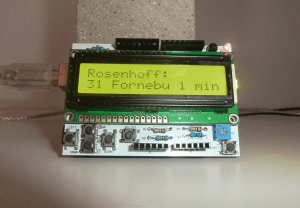 I'm learning to draw these days.
It's something I've wanted to do well for a long time.
And I'm seeing one challenge that you probably have had yourself when learning electronics:
"I don't have enough time."
This weekend I finally set aside some time.
I had several hours of free time that I dedicated to doing a course.
I finished the course, and now I have a pretty good understanding of how to use Adobe Illustrator with a drawing pad.
It's great because now I feel my drawing skills have improved a lot.
And that gives me a great feeling of accomplishment.
Just because I set aside 4 hours on Sunday.
The only way to have time to do what you want is to set aside time for it.
Keep On Soldering!
Oyvind @ build-electronic-circuits.com
PS! Not sure what your next step is? Maybe you just need to build some circuits? Check out the eBook and component kit 9 Circuits: