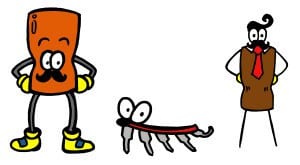 One year ago I started writing a new book.
It's a book that teaches electronics to kids.
The goal is to make the kids independent.

To give them the knowledge to build circuits of their own out of transistors, integrated circuits, resistors +++
Electronics For Kids will be in print soon, but right now it's available for pre-order.
If you pre-order it, you'll get early access to a digital version of the chapters as they are ready.
Chapters 5-8 just went live.
That means chapters 1-8 is available now.
And there's only minor layout fixes that remain for the rest of the book.
Get 35% off with the code E4KBUILDER here: https://www.nostarch.com/electronicsforkids
By the way – the book is for "kids" from 8 to 100 years old ;)
Keep on Soldering!
Oyvind