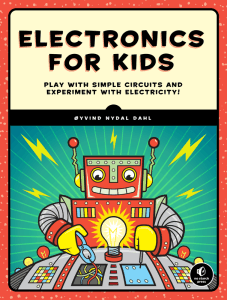 I just received an email from Ryan who works at Jameco.
He told me they've created a component kit for my book Electronics For Kids.
Apparently, they'd received many emails from people wanting an easy way to buy all the components for the book.
And here it is:
I haven't tried it myself yet, but Jameco has many years experience making kits, so I'm sure they've done a good job.

They don't sell the book itself yet. But he told me they would soon.
The book is available from a range of other stores. I've listed a few alternatives here:
https://www.build-electronic-circuits.com/electronics-for-kids/
Keep On Soldering!
Oyvind @ build-electronic-circuits.com