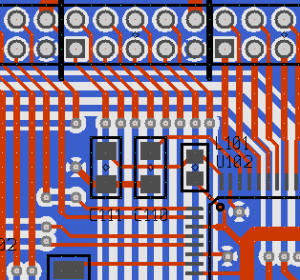 Do you have a project you need help with?
Often people contact me to ask if I can help them with their project.
Even though I love new, exciting ideas – I have more than enough with my own projects and are rarely able to take on something else.
So I usually say no.
But at least I want to point the people who reach out to me in the right direction. Because I am not the only one in this world who knows a bit about designing electronics… ;)
Where to find a hardware design engineer for hire?
There are actually many places you can a hardware design engineer to help you with your project. One of these are Freelancer.com
Freelancer is a platform to connect freelancers with people who need help with their project.
There are many many freelancers there to choose from.
I did a search right now for people with Electronics skills – and there were more than 50 people offering their services in different price ranges.
How to find the right person for the job
I have been working a little bit as a freelancer before, and I've also hired freelancers. So here are some tips on how to reduce misunderstandings:
Be very specific about what you want. What kind of connectors? What's the size requirement? What is the power requirement? Any weight requirement?
If you don't know, then ask the hardware design engineer to help you out with this too.
Then, answer the following questions as well as possible:
What has to be done?
Why does it have to be done? (The bigger picture)
Which format do you want it delivered in? (design files? completed prototype?)
When is it due?
Decide up front what happens if something unexpected happens – like a delay, or if the freelancer miscalculated the amount of work.
Ready? Go to Freelancer.com and find your new hardware design engineer.