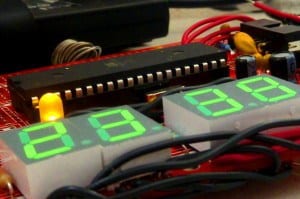 These days are challenging but fun!
I am spending my time teaching courses on electronics in Berlin. Building hobby projects, and creating videos for the upgraded version of the video training «Building Advanced Hobby Circuits».
The upgraded version has a life of its own I think…
It has now evolved into, not just an upgraded version, but a much longer and more comprehensive course.
It's so fun to work on!
And I think it will turn out great. But I still need some more weeks to get it finished.
I often get asked if I have something for those who are beyond my eBook «Getting Started With Electronics». Right now I don't. But when the upgraded course is ready, I will.
But in the mean time, maybe the microcontroller tutorial might be interesting for you:
https://www.build-electronic-circuits.com/microcontroller-tutorial-part5/
Keep on Soldering!
Oyvind
PS! If you haven't started building stuff yet, then my ebook is written for you:
https://www.build-electronic-circuits.com/products/ebook-2nd-edition/