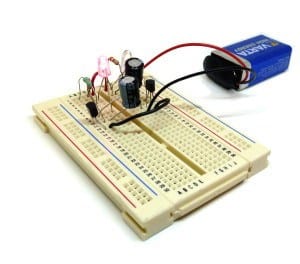 Hey,
Just a couple of minutes ago, I released the 2nd edition of my eBook "Getting Started With Electronics".
You can get it here:
https://www.build-electronic-circuits.com/products/ebook-2nd-edition
And, I have also created a component kit for the book, with more than 120 components!

With this kit, you can build all the circuits from the upgraded eBook.
For example:
-Blinking lights
-An alarm for your fridge
-A classic synthesizer
-LED chaser
-Siren circuit
…and many more.
Get the kit here: http://bit.ly/1IvXZoI
Keep on Soldering!
Oyvind
PS! If you have bought the book before, you will get a notification in your email with download instruction for the new version within a few hours. No need to notify me ;)