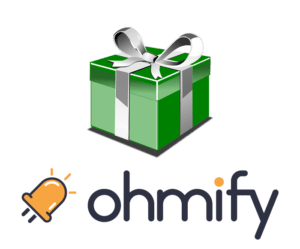 Do you want to give the gift of learning this year?
Below you can gift a one-year membership for Ohmify, including a starter's component kit, to a loved one.
Ohmify consists of more than 20 electronics courses, with access to a community forum to get help with any topic or project.
It is made for people with little or no electronics understanding who want to be able to confidently create electronic gadgets and tools – and who are prepared to take action to make it happen.
Note: If you buy before the end of 2019, Getting Started With Electronics and five other ebooks are included as a bonus.
How It Works
You'll get the gift card sent to your email. From there, you decide if you want to print it out and deliver it physically – or if you prefer to send it to your loved one by email.
The Gift Card includes instructions on how to redeem the one-year access and component kit.
To buy a Gift Card, click the Buy-button below and follow the on-page instructions: