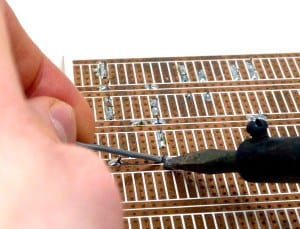 It's written by Mitch Altman.
Mitch is also the inventor of TV-B-GONE.
And last week I had the pleasure of meeting him and his friend Jimmie P Rodgers.
They came to Berlin, and we decided to arrange a last-minute soldering workshop.
Here's a picture of us: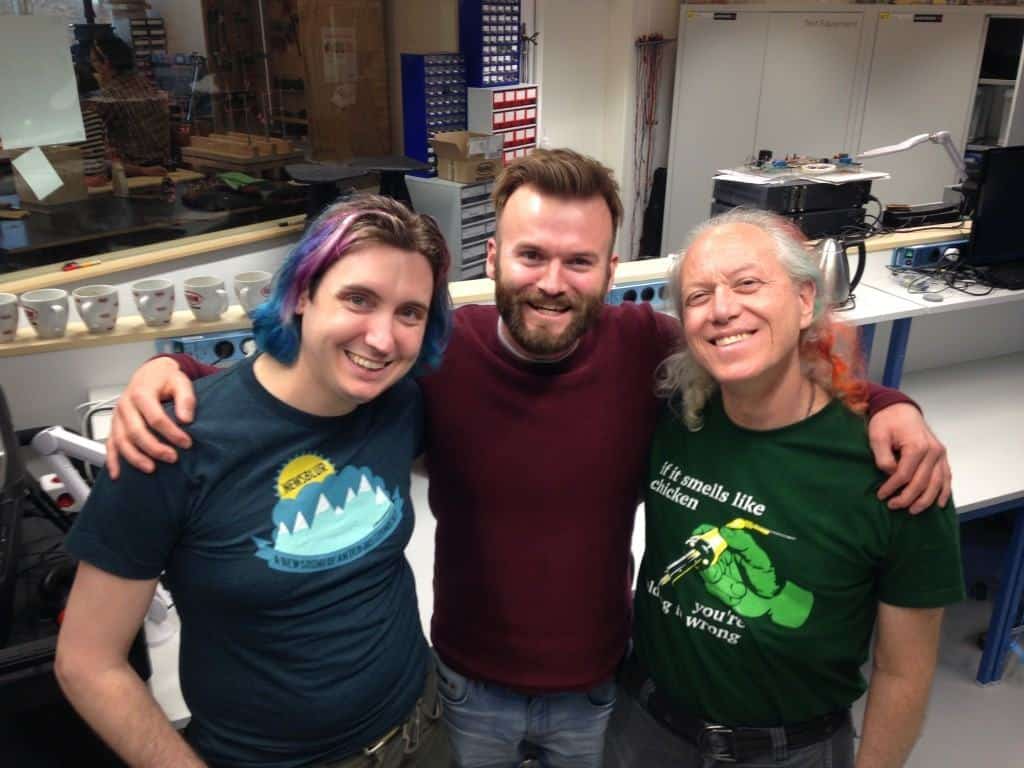 I had a chat with Mitch about teaching, and turns out we both have the same idea about how to teach electronics:
…as simple as possible!
No need to make it more complicated than it is.
This is one thing he said while teaching a student to solder:
"I'll show you how to solder one joint, then you'll be able to do it on your own."
And that's true.
Soldering is easy. Just check out Mitch's comic strip:
http://mightyohm.com/blog/2011/04/soldering-is-easy-comic-book/
A lot of things in electronics are easy.
That's why I wrote my eBook "Getting Started With Electronics".
To show you how to build electronics – in a simple way.
And also how to understand what is going on in electronics – in a simple way.
If you want to understand the basics and start building some circuits, I strongly recommend you to check it out.
You can get it here:
https://www.build-electronic-circuits.com/products/ebook-2nd-edition
Keep on Soldering!
Oyvind