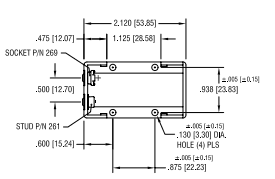 On Thursday I got the following email from a customer:
Hello,
I'm new to your website and I'm very interested in all things you do.
I just bought the package for beginner and the robot course.
Can I ask you one question…It was about microcontroler and you said something about reading the datasheet to know what components you need.

I quite don't get the idea. Most datasheet reading is difficult for me…
Thank you so much for your time on this email.
[My reply]:
Hi,
I hated reading datasheets in the beginning.
But the trick is to know what you are looking for, and look for only that.
For example if you want to build something that converts 12V down to 5V, a common chip to use is the LM7805.
The datasheet for this component can be found here: https://www.sparkfun.com/datasheets/Components/LM7805.pdf
And if you scroll down to page 7, you can see a few different schematics that shows you how to use the component in a circuit.
Great question by the way =)
Cheers!
Oyvind
Keep on Soldering!
Oyvind
PS! I currently have two products that I offer. One eBook for beginners, and a robot course for those who want to start building robots:
https://www.build-electronic-circuits.com/products/ebook-2nd-edition
https://learn.ohmify.com/p/build-your-first-robot