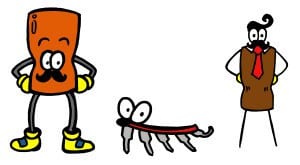 Last year I found three boxes with my name on them under the Christmas tree with my family back in Norway.
As I opened them, I got more and more excited.
One contained resistors. One contained ceramic capacitors. And one contained electrolytic capacitors.
I absolutely loved it!
But, I guess a box of resistors and capacitors isn't everyone's cup of tea…
So, what else can you give to an electronics interested son, daughter, parent or grandparent for Christmas?
Oh, there's a lot!
Check out my Christmas gift ideas that I think every electronics-interested kid, adult or grandparent would love: https://www.build-electronic-circuits.com/christmas-gift-ideas/
Keep On Soldering!
Oyvind
PS! I'm giving out a free beginner component kit to new members of Ohmify. Don't miss out! Learn more here: https://ohmify.com/join/