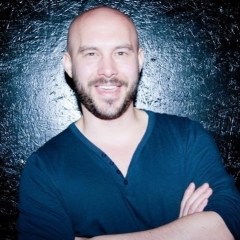 Have you ever heard experts in electronics talk about a project?
Often it sounds like they were born an expert.
They talk about reactance, EMI filters, and what-not as it were as simple as tying your shoes.
When I did an interview with Elias Bakken – who's a real wizard in electronics – I wanted to know how he got started.
So I asked him to tell the story of how he got started.
And as I suspected – it was NOT by studying theory.
He jumped right into the practical stuff and started building things from the start.
But of course, now he also has a strong theoretical knowledge.
You can check out the entire interview here:
https://www.build-electronic-circuits.com/interview-with-elias-bakken/
Everyone I've talked to who has built something cool – guess what?
They all recommend the same thing:
Start building things.
Learning theory is important…
…but boring if you don't build things.
If you are building things, you'll eventually get curious.
And you'll start to WANT to learn the theory.
At Ohmify you'll learn electronics in a practical way.
And you'll get to build things right from the start.
The point is to have fun while learning.
Check it out here:
https://ohmify.com/join/
Keep On Soldering!
Oyvind @ build-electronic-circuits.com