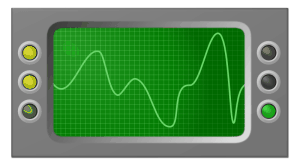 I was playing with my radar in my room in Colombia.
But the radar library I created had some problems.
The code worked perfectly when it was not in "Arduino library" form.
…but when I modified it into a library, it just didn't work at all.
So I needed an oscilloscope to debug.

Just to check if there was actually any action on the UART lines.
I did some research and found a cool and simple way to turn my Arduino into an oscilloscope.
And here's how to do it:
https://www.build-electronic-circuits.com/arduino-oscilloscope/
This is perfect if you need an oscilloscope right now, but all you have is an Arduino.
Keep on Soldering!
Oyvind