About 20 years ago, I soldered my first circuit.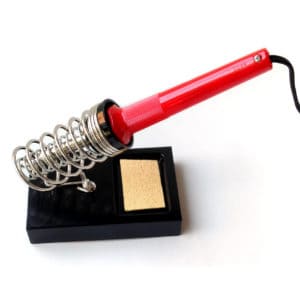 It was a blinking light bulb made with relays.
That was a lot of fun.
And I can still remember the excitement of seeing the light blink for the first time.
Back then I had no idea about soldering irons.
The one we had in our basement was old.
And it worked.
Up until this day, I have never owned a soldering iron that did not work well enough to get a simple soldering job done.
That's why I usually say that if you're just starting out – most soldering irons will do the job.
But there are a lot of options.
So, I've written some tips to help you choose a soldering iron.
Click on the link below to read:
https://www.build-electronic-circuits.com/best-soldering-iron/
Do you have any questions about choosing a soldering iron? Let me know in the comment section of the article.
Keep On Soldering!
Oyvind @ build-electronic-circuits.com
PS! Want to learn electronics with a bunch of other hobbyists? Join us at Ohmify:
https://ohmify.com/join/