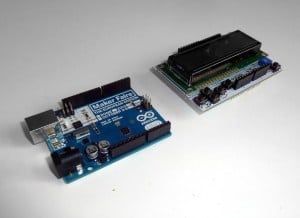 Robert wrote the following question on one of my blog posts:
"Hi, I need some help making a circuit that has multiple sensors(for ex to make an ecg, pulse monitor blood pressure monitor) which are attached to the wrist and than to a display. any suggestions on how to start and what method should I use?and what components?"
Well, building a project like this is not necessarily a difficult task.
* You need the sensors.
* You need a display.
* You need something to control the display and the sensor.
In such a project, I would choose the type of display I want to have first.
If I need a large graphic-heavy display, I would need a lot of processing power, so I would use a Raspberry Pi to control it all.
If I need a simple text-display, I don't need a lot of processing power and I would use an Arduino to do the controlling.
Then I would learn how to use the sensors, by reading the documentation for each of them.
Same with the display.
If you're not quite there yet, but want to start with something easier, I recommend checking out my eBook «Getting Started With Electronics»:
https://www.build-electronic-circuits.com/products/ebook-2nd-edition/
Keep on Soldering!
Oyvind