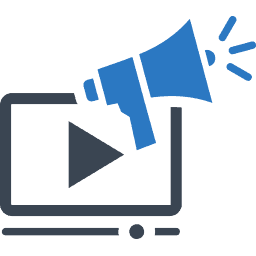 In the last email I wrote about how easy it was to measure temperature. But what about distance?
How can you make a device that measures the distance to the wall for example?
This can be done in many different ways. But one way I like particularly is the ultrasound method.
To do this, you use a speaker and a microphone. You send out a tiny little sound from the speaker. This sound has a much higher frequency than we humans can hear, so to us it's silent.
The sound travels through the air, hits the wall, and bounces back. When it's all the way back, the microphone catches it.
By using a microcontroller, we can measure the time it took for the sound to fly over to the wall and bounce back to us. The speed of sound is known and by combining this with the time we measured, we find the distance to the wall. Voilá!
I find this really fascinating. It's a very clever way to do it. I'm not taking any credit here by the way – this principle has been used for a long time.
But my eBook «Getting Started With Electronics» is written purely by me ;) With the help of some good feedback from both beginners and experienced electronics people.
It's a fun and simple way of getting started building electronics. I'm not making you memorize any heavy formulas or anything, just showing you step-by-step how to get started. Learn more here:
https://www.build-electronic-circuits.com/products/ebook-2nd-edition/
Keep on Soldering!
Oyvind