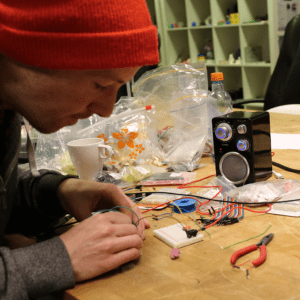 The other day, a customer sent me a question:
"My touch lamp which was working perfectly for some months now fails. In this case what would be the first step to start fault finding with a multimeter?"
[OYVIND]:
For troubleshooting, I usually start by measuring voltages around the circuit.
I try to find points out that should have a certain voltage, then measure it.
When I find a voltage that does not make sense at a certain point, that's a good place to continue investigating.
I look at the components that should create the voltage there, then try to figure out why the voltage is wrong.
After a while, I usually find the faulty part by using this strategy.
I used this strategy this repair my drone:
https://www.build-electronic-circuits.com/how-to-repair-electronics/
Keep On Soldering!
Oyvind @ build-electronic-circuits.com