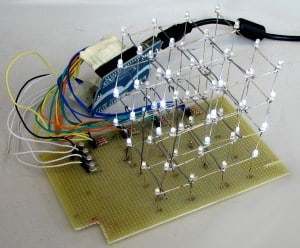 Inspiration struck me.
So I drew a cartoon that shows how much the LED and the resistor like each other:
https://www.build-electronic-circuits.com/wp-content/uploads/2016/02/LED-resistor-cartoon.png
And yes, I did try to be funny and cute.

The cartoon emphasizes that an LED always needs a resistor in series with it.
It's a fundamental concept that is important to know when building electronics.
And it's easy to learn.
In my eBook "Getting Started With Electronics" I've written about this and a few other concepts. And it takes you from knowing nothing, to being able to understand and build circuits like blinking lights and your own synthesizer to generate cool sounds. Find out more here:
https://www.build-electronic-circuits.com/products/ebook-2nd-edition
Keep on Soldering!
Oyvind
www.build-electronic-circuits.com